Underwater GPS G2 system

With our purpose-developed positioning technology, unwanted noise no longer affects positioning accuracy the way it traditionally has with underwater positioning solutions. Underwater GPS G2 is our latest Short BaseLine (SBL) system providing reliable, accurate and robust acoustic positioning of a single Locator.

Purchase in store Download / Resources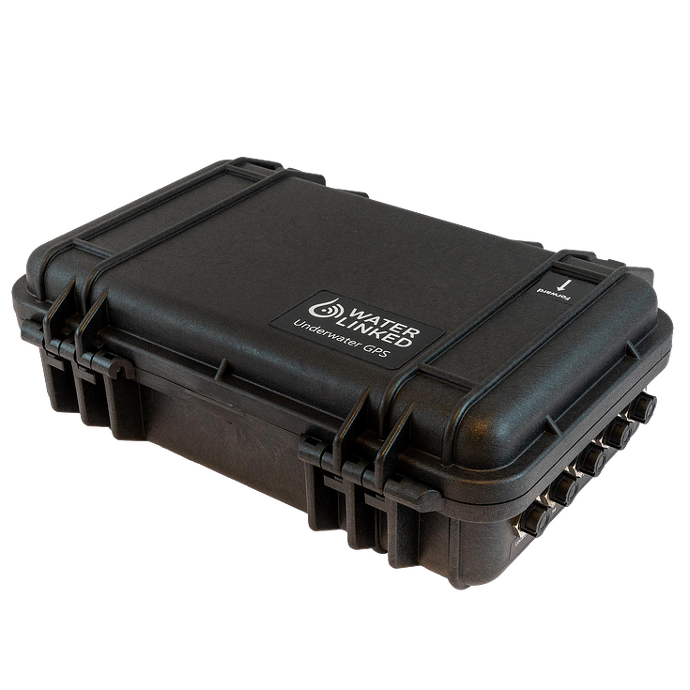 A complete positioning system
The G2 Topside is connected to the G2 Antenna which must be mounted in the water with direct line of sight to the Locator. A Wi-Fi signal emitted by the internal Web server of the G2 Topside allows the user to track the Locator using the Water Linked Web-based GUI.
With the benefit of an integrated GPS and Inertial Measurement Unit (IMU), the GPS G2 provides absolute GPS position of the Locator, removing the need to integrate additional third-party sensors for accurate navigation.
The G2 system is custom configured at time of order to best fit the specific needs of the user and the target being tracked, as well as whether 100m or 300m operating range is required.
The standard G2 system is supplied with a battery powered U1 Locator allowing the G2 system to be used to track any target (i.e. ROV or Diver) and does not require the Locator to be integrated, just physically attached to the target.
A BlueROV2 G2 system contains a BlueROV2 integration kit resulting in a tightly integrated solution. This solution is mostly used with the A1 Locator, connecting the A1 Locator directly to the G2 Topside through the ROV tether.


Key features
Reliable positioning in the most challenging environments (shallow water, inside tanks/ pools, around installations etc.)

Omnidirectional 360 degrees operation

Locator operates reliability even when close to the surface

100m and 300m range versions available

Small size enabling easy mounting

On-board user-friendly web-based GUI with comprehensive diagnostic features

Water Linked API supplied to allow for custom integration
Full specs and prices in our store!