NetClean GPS


Have you lost track of where you have inspected the net, and lost control of where you are in the cage? CageSense® NetClean GPS provides overview of where you have been and your position in the cage during inspection.


Book a meeting about NetClean Product specification


Never miss a spot without knowing

When using a location unit on your FNC8 net cleaner it communicates with receiver antennas near the service vessel - giving visual position status during operation. The system is based on hydroacoustic communication where the frequency range is adapted to environments with a high degree of noise such as swim bladder in salmon, cavitation and mechanical noise. The communication signals bypass the typical noise common in fish farms.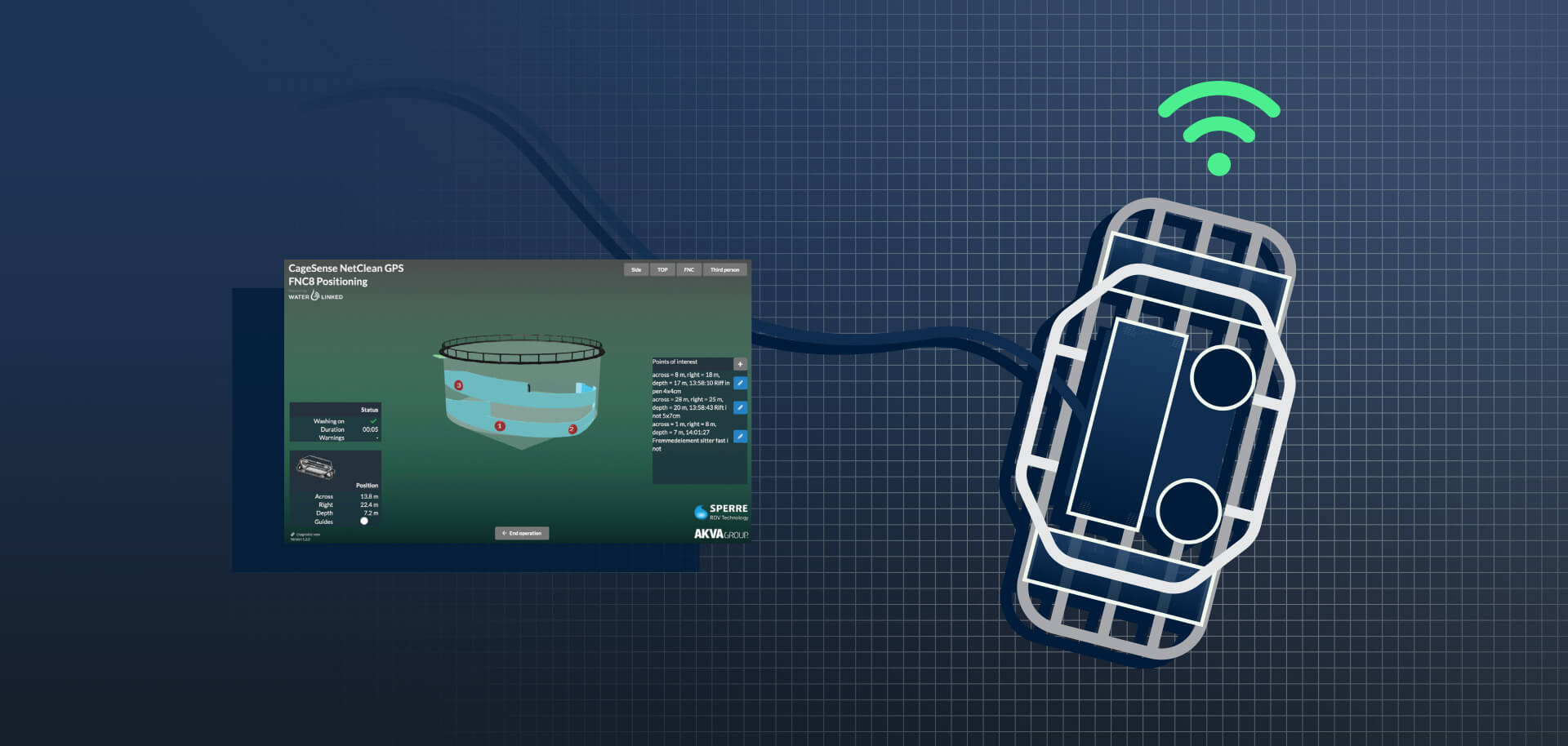 Why NetClean GPS

Exact, real-time position in cage

Know what has been cleaned and what remains

A status- and end report is automatically generated after completed inspection

POI (Point of Interest)

No counting of pen rope during net cleaning

Safety for net cleaning operators
Mechanical

Dimension topside
Pelicase (29.6 x 21.2 x 9.6 cm)


Locator P2



Operating temperature
- 10 °C to + 60 °C

Ac​ou​st​ic​ P​erformance

Range
100 meter diameter


Ping rate/frequency
2 Hz


Drift
Locator P2 ~1m/6h


Frequency
140 kHz


Directivity Omnidirectional (360°)

External GPS/PPS
Garmin GPS 16x HVS

Topside Electrical

Input volt
IEC C13/85-305 VAC


Power consumption
0.25A/230 VAC


Communication Ethernet (100 Mbps)

Protocols Water Linked API

User interface
Nettbasert GUI (lokal tilkobling) 3D NetClean GUI​

Locator Electrical

Input volt
20-36V


Power consumption
2A when transferring else 40mA​

Approvals

Certificate of conformity (CE)
Yes

Interested in knowing more?