At Water Linked, we are on a mission to disrupt the market for underwater acoustics with our underwater communication system – developed from scratch with smart IoT technology.​ By joining Water Linked you are joining a bold and innovative company with strong roots in R&D and product innovation. Our disruptive nature makes up such a big part of our identity that one could almost say that we reinvent the wheel. And it works.

The fact that it works is something our high profile, wide-spread customer base can attest. Our products are in use in every continent, in over 50 countries, by customers across a wide array of industries, some of which are ROV/AUV manufacturers, academia, aquaculture, energy and defence. 

Let us describe the challenge

As our company has grown, we've filled the role of Support Engineer on a rotation basis. But now, as we continue to expand and prepare for scale-up, we're looking for a dedicated individual to take on this position and elevate it to the next level of professionalism. We need someone who can develop and enhance our support systems, while providing outstanding assistance to our customers and supporting our internal teams.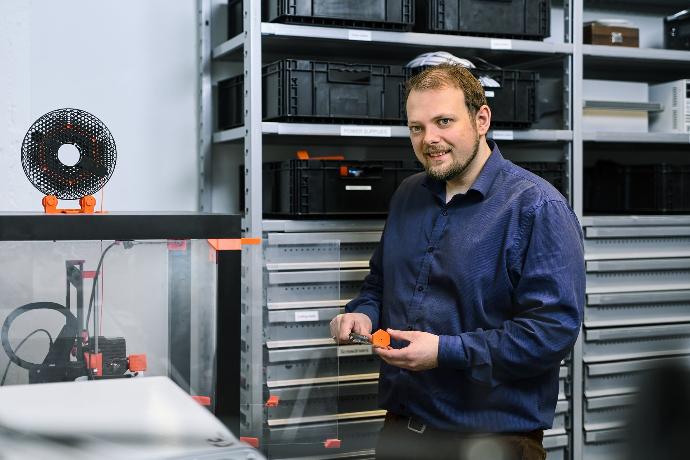 What you'll do
In your daily work you will collaborate closely both with all our R&D engineers and our sales team to ensure progress and good sollutions for our custommers.
Your tasks and responsibilities will include:
Maintain the support ticket flow using the support system

Respond to and solve support cases related to our products and services

Contribute in defining SLA policies

Potentially be on-site with customers assisting with install/setup of our technology

Maintain and develop FAQs

Perform failure analysis on products with reported problems
Who you are
If you have proven experience working in a customer support position, good interpersonal skills, great communication skills, and is driven and motivated by customer success - well then you are the ideal candidate. 
But even as importantly to us is that you are eager to  becoming a vital part of our operations and embracing our company culture.
You see the benefit of being bold, collaborative and reliable, and you embody these values the same way as we do on a company level. You are a team player who enjoys working in groups, both across departments and among your department colleagues. As a team player you always want to learn new things and give back by sharing knowledge and exciting discoveries with your colleagues.
Must-haves

Certificate of apprenticeship or bachelor's degree in computer engineering or electronics - relevant experience can compensate for a lack of formal competence




A solid wish to help customers succeed with our products and services

Technical understanding and interest

Good verbal/written English and Norwegian

Active listener and team player

Able to maintain simultaneous tasks active
Nice-to-haves

Customer Relationship Management expertise 

Relevant experience from the aquaculture / subsea industry

Software coding knowledge




If you do not tick all the above boxes, do not worry! In our culture of innovation and collaboration, being motivated, goal-oriented and/or having a strong soft-skillset are all factors that weigh in your favour. So don't let this be a box-ticking exercise. If the job description sounds like something you would like to work with, plunge in and apply!
Application deadline: 03.06.2023


What we offer
Yes, we offer a competitive package and we could have made that bullet-list of what most employers offer, however we want to show you what we think is quite unique with Water Linked:

With us, you will be granted the opportunity to excel in your chosen field, therefore we are organized into expert groups allowing you to become really good and learning from each other in your deep discipline. 

We firmly believe that true innovation and exceptional problem-solving stem from being great at a deep discipline and possessing knowledge across various areas of expertise. That's why we have created our very own Water Linked Academy, designed to foster well-rounded skill development and encourage interdisciplinary understanding.

With us, you will be expected to take part in our journey - not just to tag along. It is therefore only natural that you are offered ownership through stock options, which is a risk-free way to take part in the company's financial growth.

Your primary workplace will be situated in our contemporary offices at Nyhavna in Trondheim, which boasts exceptional lab facilities and is conveniently accessible by car, bus, and bicycle.
Mayday, you say?
If you have any questions, big or small, about the role, please get in touch with the hiring manager directly and they would be delighted to help.
Who are we?
Read more about us
Now that you know more about how it is to work at Water Linked, why don't you check out the story about us? If products are more your thing, feel free to discover those too.